10 Best Budget Laptops in the Philippines | Best of Tech 2023
Online classes and WFH arrangements have raised the need for gadgets such as tablets and laptops that can be used to complete tasks. Fortunately, you can still wind up with an amazing device since some of the best budget laptops provide an exceptional range of features and specs in a stylish design. With extensive brands offering budget laptops, which then is the best in the Philippines? In our Best of Tech series, we introduce the 10 Best Budget Laptops in the Philippines, providing quality recommendations based on your budget and needs. 
This article was last updated on 10 January 2023.
Table of contents 
Best Budget Laptops in the Philippines (Summary)
10 Best Budget Laptops in the Philippines
Best overall
The ASUS BR1100F is the finest convertible notebook that is particularly built for younger students. According to ASUS, this laptop is intended for both teachers and students, with Military Grade durability for everyday shocks, bumps, and falls, fast connectivity supporting Wi-Fi and 4G LTE, an AI-powered noise-canceling mic, and a 3D noise-reduction cam for high-quality online learning. It also has a tough, robust design with a 3D-textured and micro-dimpled surface that prevents fingerprints and scratches. Best of all, it claims to be able to withstand drops and forces on its top or bottom when turned on. And because the keyboard is spill-resistant and has gap-free buttons that prevent pried-out keys, this laptop can endure spills without being damaged.
360° of versatility
The ASUS BR1100F is also a 360-degree convertible laptop, allowing you to use it in any configuration you like.  The flexible, foldable design can be useful for students who wish to use the device differently like portrait, tent, or tablet mode. Even better, the ASUS BR1100 includes an active stylus that slides into the laptop and can be easily removed. The touchscreen improves the user experience as well. With its capabilities, flexibility, and durability, the laptop is a solid device for boosting your online learning!
Overall, it's fine for day-to-day use and especially for studying. This one is worth buying, especially if you're searching for a low-cost laptop that can also meet your online learning needs. For full specs, you may check the ASUS Official Website.
Why buy this:
Supports

Windows 10 Pro with Intel® Celeron® N4500 Processor

US military-grade durability

360-degree convertible and foldable

Touchscreen with a handy built-in stylus for easy digital notetaking

With durable 3D-textured finish for everyday bumps and scratches
The Teclast F7 Plus is a highly competent laptop at an attractive price. It is speedy, well-designed, and has long battery life. Moreover, it has a 14.1-inch screen with 1920 x 1080 resolution, is lightweight, has 256GB of storage, and a 5000mAh battery as its key attributes. Basically, it offers everything you need for work or fun, but at a fantastic price.
Slim and stylish design
The luxury look of the Teclast F7 Plus is what we like best about it. Its body is made of high-quality metal that looks super sleek with a glowing Teclast logo on the cover. The laptop has a thickness of about 7mm at the thinnest portion and weighs around 1.5kg, making it ideal for students, office employees, freelancers, or anyone who always carries laptops with them! The overall aesthetics are comparable to those of Apple devices but without the hefty price tag.
With a Full HD display, an excellent battery life, great performance levels boosted by the SSD, and a premium look, the Teclast F7 Plus should be towards the top of your budget laptop shortlist.
Why buy this:
Windows 10 operating system powered by Intel Gemini Lake N4100 Quad Core 1.1GHz, up to 2.4GHz processor

14.1inch IPS screen with 1920 x 1080 resolution

8 GB RAM with 256 GB SSD storage space

Slim and lightweight

With 1 year warranty
Designed for everyday tasks 
The MACHENIKE Machreator 4-I3 is positioned as a budget laptop, which means it is generally more affordable than other laptops with similar specifications. Equipped with a mid-range Intel Core i3 processor, designed for everyday tasks such as web browsing, word processing, and light gaming. The laptop has 8GB of RAM and a 256GB solid-state drive (SSD), which should provide sufficient storage for most users but is not easily upgradeable.
The Machreator 4-I3 also features a 15.6-inch display, which is a standard size for laptops, but the exact resolution and type of display are not specified. The laptop includes integrated Intel UHD Graphics, which is suitable for basic graphics tasks but may struggle with demanding games or graphic design work. In terms of connectivity, the laptop includes Wi-Fi, Bluetooth, and several ports such as USB and HDMI.
Why buy this:
With 8GB of RAM and a 256GB solid-state drive (SSD)

Intel Core i3 processor
You've most likely seen this sulit laptop from DERE on Shopee and Lazada. The R9 Pro Notebook is a more practical gateway into the area of good specs but low-cost laptops. Considering the price and the fact that the DERE R9 Pro is a 15.6′′ laptop, it is incredibly lightweight, weighing only 1.4kg. And though it does not go beyond the bare minimum in terms of CPU power, this model is a great entry-level option for students or employees on a tight budget.
The R9 Pro is a surprisingly stylish laptop, especially in red. The most appealing feature of the design is that it has very thin bezels, which gives it an exquisite feel. There are some clear compromises made to keep the price below P20,000, but the laptop is a great pick for basic studying and WFH requirements.
Why buy this:
Slim and lightweight

Powered by Gemini Lake processor

Intel 11th Celeron N5095 CPU

Long-lasting battery and fast charging
Budget laptop for aspiring artists
The Yoga Book, with its ultra-thin form factor and weight of only 690 grams, will remind you of a formal, beautiful, and stylish organizer with a leather cover. The Yoga Book's drawing pad is a wonderful piece of hardware, whether you're painting a portrait or just taking notes. Because it features a dual-screen interface that can operate however you want, some consider this model to be the perfect on-the-go Windows creativity tablet. And we found its Halo keyboard an interesting feature because it appears and goes whether you need it or not!
The Yoga Book also has a stylus with actual ink, so you can use it as a notepad and write on paper put on top of the touch surface while the Yoga Book smoothly digitizes everything. Altogether, we recommend this multipurpose laptop for students or employees who enjoy sketching and taking notes.
Why buy this:
2-in-1 tablet and laptop

With own custom version of Android for tablet mode

Thin, light, and stylish

Long-lasting battery (up to 13 hours)
Ordering items from unfamiliar manufacturers can be a bit risky, but the Chuwi Herobook Pro piqued our interest. But this light and compact laptop will take your worries away! We absolutely loved that this model has a monstrous 38Wh battery with an ultra-low-power Intel processor, allowing it to last up to 9 hours on a single charge! On top of that, it also charges quickly, making it one of the handiest laptops we have on this list. The IPS screen is also anti-glare, so we think it's the best choice if you travel frequently. Not to mention that despite its affordable price, it looks absolutely sleek and stylish!
Why buy this:
With a backlit full-size keyboard 

Borderless keyboard for efficiency and simplicity

Fast-charging and long-lasting battery life

Sleek and stylish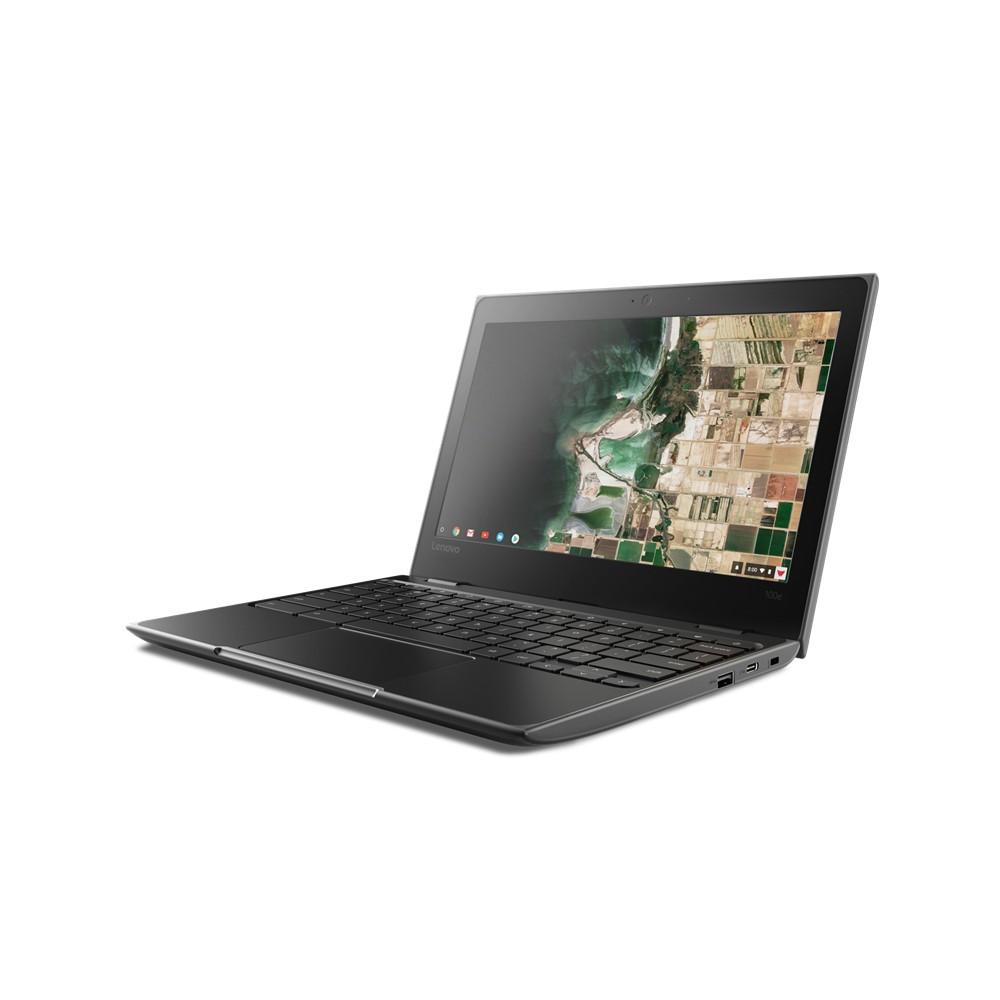 Chromebooks are among the finest affordable laptops on the market because they are meant to be as simple as possible. Lightweight, portable, rugged, and productive, the Lenovo 100E Chromebook is ready for teaching and durable for the classroom. Plus, its drop-resistant design and water-resistant keyboard can withstand anything students throw. It is simply perfect for anyone looking for a simple and lightweight laptop for daily work. And with its slim design, it's easy enough to take with you on the go!
Why buy this:
Lightweight and portable design

Drop and water-resistant keyboard
This laptop from HUAWEI is powered by 11th Gen Intel® Core™ Processor and runs on Windows 11 OS. It provides truly pristine surround sound and all ports you need for a budget laptop. The Fn+P hotkey toggles between Performance Mode, for powering intensive gameplay or professional-level video editing, and Standard Mode. Thanks to the IPS anti-glare 15.6-inch HUAWEI FullView Display, 16:9 aspect ratio and 1080p resolution, every image bursts with detail and clarity. It is also designed to relieve eye strain and vision fatigue, with Flicker-Free and Low Blue Light certifications from TÜV Rheinland.
Why buy this:
Eye comfort HUAWEI fullview display

11th Gen Intel® Core™ processor 

Fingerprint power button
If you like the aesthetics of a Macbook, you'll adore this Funhouse budget laptop. This device is 9mm thin and features a metal design comparable to an older version of Macbooks. Furthermore, it is outfitted with an Intel Core i5 full-blood CPU, claiming to let you play games and watch huge file movies without distortion. This laptop has gotten positive feedback on Lazada, so if you're looking for a slim and elegant laptop under P15,000, go give it a look.
Why buy this:
4.8-star rating on Lazada

Intel Core i5 processor

15.16-inch HD IPS screen

Long battery life 

Thin and stylish
If the laptops from Teclast, Dere, Chuwi, and Funhouse grabbed your attention, you should look into this other another Chinese company. The Hasee Thin Book 13.3 Inch X3 G1 likewise has a sophisticated and attractive appearance that appears to be much more luxurious than its P20,000 price tag. It's comfy and flexible, with a 180-degree hinge design that allows you to adjust the screen to your liking. It's also lightweight at approximately 1.2kg and as thin as 14.8mm, making it easy to carry anywhere.
If you're keen to buy this item, you may do so through Hasee's official Shopee account and receive freebies such as a laptop bag, wireless mouse, and mousepad!
Why buy this:
With a white adjustable backlit keyboard

180-degree shaft design for flexible and comfortable display

Thin and lightweight

8GB RAM and 256GB capacity

72% color gamut IPS screen
We hope that our guide on the 10 Best Budget Laptops in the Philippines has helped you pick the best tab for your gadget needs. Please share this with your family and friends if you have found it useful!
---
This post was brought to you by The Wedding Vow.
Disclosure: 
All opinions remain the writer's own. While there may be sponsored, paid or affiliate mentions in our articles, we believe in editorial integrity and honesty of opinion. We will recommend products and services that we have curated based on our research, or through our own positive experience with them. For more information, kindly refer to our 
copyright & disclosure policy
.