10 Best Induction Cookers in the Philippines | Best of Home 2023
The gas cooker of old can sometimes lead to several safety failures. Today, induction cookers make cooking faster, more efficient, and more importantly, much safer when compared to gas cookers. Moreover, an induction cooker also provides more even cooking. If you are looking to do a steamboat with your family, an induction cooker is great to have as well! With an extensive variety of induction cookers available in the market, which then is the best induction cooker in the Philippines? In our Best of Home series, we have curated the latest 10 Best Induction Cookers in the Philippines, providing quality recommendations to suit your budget and lifestyle.
This article was last updated on 10 January 2023. 
Table of contents 
Best Induction Cookers in the Philippines (Summary)
10 Best Induction Cookers in the Philippines
Heavy-duty
Do you regularly need to cook in large quantities? Meet the Imarflex Induction Cooker slim Type IDX-2000S, a heavy-duty induction cooker with a 15 kg capacity. This 47mm slim induction cooker has a 26 cm cookware which lets you cook with a large pot. Its touch-sensitive panel allows you to effortlessly control the cooker. Rest assured it has a child lock function which makes it safe for your youngster.
Why buy this:
15 kg heaving duty capacity

Slim type 47mm

Touch

–

sensitive control panel

Child lock function

Function selector
Cool sensor-touch
Have a more comfortable cooking experience with Philips HD4911 Induction Cooker's coil-sensor touch which enables you to freely touch the surface without feeling hot. Often forget to turn off your cooker? Its auto shutdown feature eases your hassle to turn it off because it will shut down automatically when not in use. Furthermore, it boasts 5 healthy cooking programs with temperature ranging from 60C up to 280C. Also, the 2100W high power will shorten your cooking time by ⅓.
Why buy this:
Cool sensor-touch

Powerful 2100W

Auto shut-off

5 power levels

8 cooking programs
Next up is the American Heritage AHIC-6174, which boasts a crystal-designed and 8 cooking programs to allow you to cook various types of foods that fit your preference. It has an overheat auto cut-off feature which will give you an alert due to an overheat. This feature also can help you to prevent beneficial nutrition destruction and also prevents the harmful free radicals on your meals.
Why buy this:
8 cooking programs

Overheat auto cut-off

Crystal plate

Temperature control

Touch Screen button
5 preset menus
Another induction cooker that is worth buying is the Imarflex IDX-1650S. It is an induction cooker with a powerful 1500W. This 38mm slim typed induction cooker has  5 preset menus which allow you to cook the distinct type of meals according to your need, whether it is hot pot, stir fry, steam, warm, or boil. The tempered-glass cooker is also safe for your kids, thanks to its child lock feature.
Why buy this:
5 preset menus
High energy efficiency
Overload protection
Auto-off feature
Child Lock
Great value for money
If you are looking for a cheaper alternative yet still offering great quality, the Midea FP-60ISL160WETL-N is worth taking home. The great value it offers makes it a popular choice as it gained more than 1,000 positive reviews on Lazada. It comes with 6 cooking functions and 8 stage power for great versatility. Furthermore, cooking with this Midea series is also faster thanks to the Dual Coil technology. Last but not least, the auto shut-down and auto-cooling features make its value worth your money even more. 
Why buy this:
Very popular

6 cooking functions

8 stage power settings

Dual Coil Technology

Auto-cooling

Auto Shut-Off
10 power settings
If you are not satisfied enough with the smidgen power settings, this induction cooker is definitely the right choice for you. The Imarflex IDX-3100HG has 10 power settings that let you set an even more variety of heat amount for your particular food, from 60C to 240C. Its relatively low power level of 1800 watt makes it a high energy efficient induction cooker. If you have any children around the house, its child lock feature will prevent them from changing the control panel while cooking so it is child-safe too.
Why buy this:
10 power settings

10 temperature settings

Child Lock

Good energy efficiency

Auto-off feature
Best double burner
The Imarflex IDX-2250 deserved to get the best double burner award since it has the all-in features with a cheaper price than most other double induction cookers in the Philippines. Its 20 kg heavy-duty and 24cm cookware capacity makes it possible to save so much of your time by cooking a variety of foods at once. Thanks to its auto-off feature, you can save more energy as it will shut down automatically when the cooking process finishes. 
Why buy this:
Best double burner

8 power level settings

8 temperature settings

20 kg heavy-duty

Auto-off feature
Vertical double burner
The Dowell IC-18V is worth considering as it offers ease of use with its modish rotary knobs. It is also designed with a double hob for easy cleaning. Furthermore, the 10 adjustable temperature settings and faster cooking energy allow you to cook a variety of suitable heated foods quickly. The auto shut-off feature is also an important feature to take note. 
Why buy this:
Best vertical double burner

10 adjustable temperature settings

Auto shut-off feature

Easy to clean

Thermal fuse protected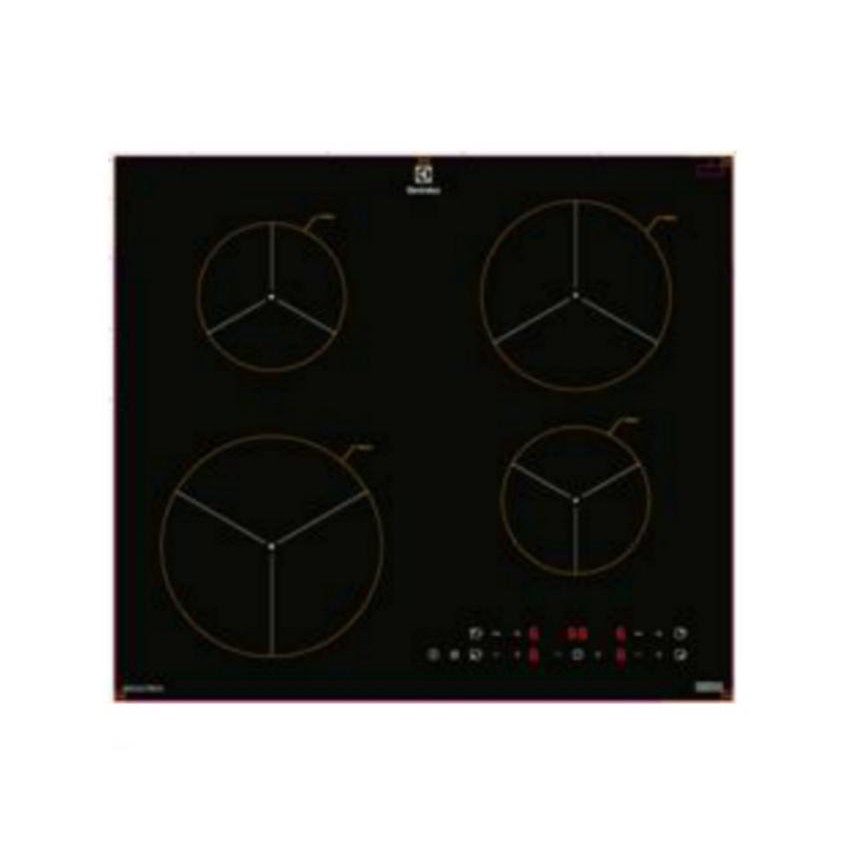 Best built-in cooker
While this built-in induction hob can give a great complement to your home interior, it is also more durable when compared to other conventional induction cookers in the Philippines. Furthermore, it also provides 4 induction plates so you can cook a diversity of foods at once. Better yet, it is made of tempered glass material which is more efficient in terms of energy usage and will remain cool to touch.
Why buy this:
Built

–

in cooker

Cool touch and safety control

High energy efficiency

Easy to clean

Works well with many pots
Budget pick
If you are not into the expensive induction cooker, Caribbean CIS-2019 can be your best budget pick. Regardless of its price tag, it is still worth considering as it comes with decent quality. The control panel is not only easy to use for everyone, but it is also cool to touch during cooking. You can also cook quickly thanks to the Fast Heating feature. 
Why buy this:
Best budget pick

Sensor touch control plate

Fast heating feature

High-temperature protection
FAQs
Which brand of induction cooker is the best in the Philippines?
For the best induction cooker in the Philippines, we recommend checking out Imarflex as they offer a wide range of induction cookers to suit various budgets and needs.
Where to buy an induction cooker in the Philippines?
You used to only be able to buy an induction cooker in the Philippines in retail stores, but now you can purchase them online for the ultimate convenience and even enjoy discounted prices! Shopee is my go-to for kitchen and home appliances. It is also a great place to compare the prices of induction cookers in the Philippines. 
We hope that our guide on the 10 Best Induction Cookers in the Philippines will help you to buy the best induction cooker in the Philippines for your home. Do also read our other buying guides too. Please do share this along with your friends if you have found this useful. Do look forward to more buying guides that we will be releasing soon!
---
This post was brought to you by The Wedding Vow.
Disclosure: All opinions remain the writer's own. There may be paid or sponsored mentions in the above article, but we believe in honesty of relationship, opinion, and identity. We will only recommend services that we have tried and tested ourselves or have done extensive research and find them to be useful recommendations. For more information, kindly refer to our copyright & disclosure policy.
To get featured on The Wedding Vow, email advertise@theweddingvowsg.com for advertising, editorial@theweddingvowsg.com for media.